hand-held riveting machines

rivets 

big and small fasteners in different industry segments
Titgemeyer group is a leading technology and vehicle parts manufacturer having more than 850 employees in 16 different locations in Europe. This family-owned company with headquarters in Osnabrück was founded in 1901 and today the third generation leads it with the aim to satisfy their customers.  In 2017 Titgemeyer group reached the income of 100 million euros worldwide.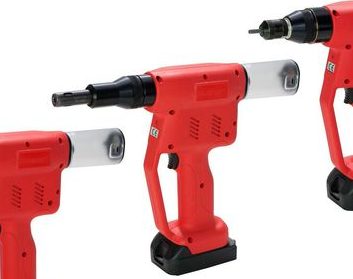 High quality battery or electric tools; hydraulic, hydropneumatic or electric version too